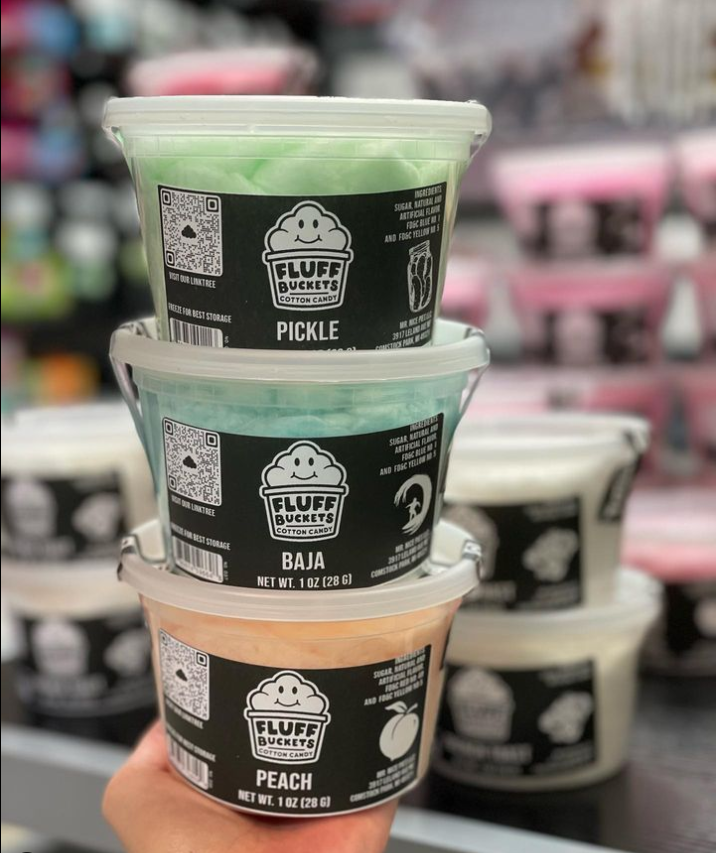 Free Shipping
We have something for everyone with every fluff'n flavor of high quality cotton candy. Now we have something for our retail partners too, a simple wholesale ordering solution. Order what you need, whenever you need it and we'll ship it directly to your location. No invoices and no delivery fees. Just fun, flavorful cotton candy at a great price that is sure to fly off your shelves.
Unique Products
Our pre-packaged cotton candy is handcrafted by a small team of artisans in West Michigan. Fluff Buckets is licensed by the Michigan Department of Agriculture and fully insured.
Every container is tamper sealed and labeled with individual barcodes, ready for retail sale. Each product is a 16 oz container by volume with over 1 oz of delicious cotton candy inside. Containers are 3" tall with a bottom diameter of 3 ⅜" and a top diameter of 4 ⅝". You can fit 10 of our unique flavors in a 4 foot wide space!
Our products can last up to 3 months or more in a cool, dry place. The suggested retail price for our products is $4.99 each. The wholesale price for each product is $3.19 after using our discount code.
Wholesale orders are managed right through our online shop. Simply shop our online store, add 75 containers or more to your cart, and use the discount code WHOLESALE to get a 36% discount off your entire order plus free shipping! What a deal!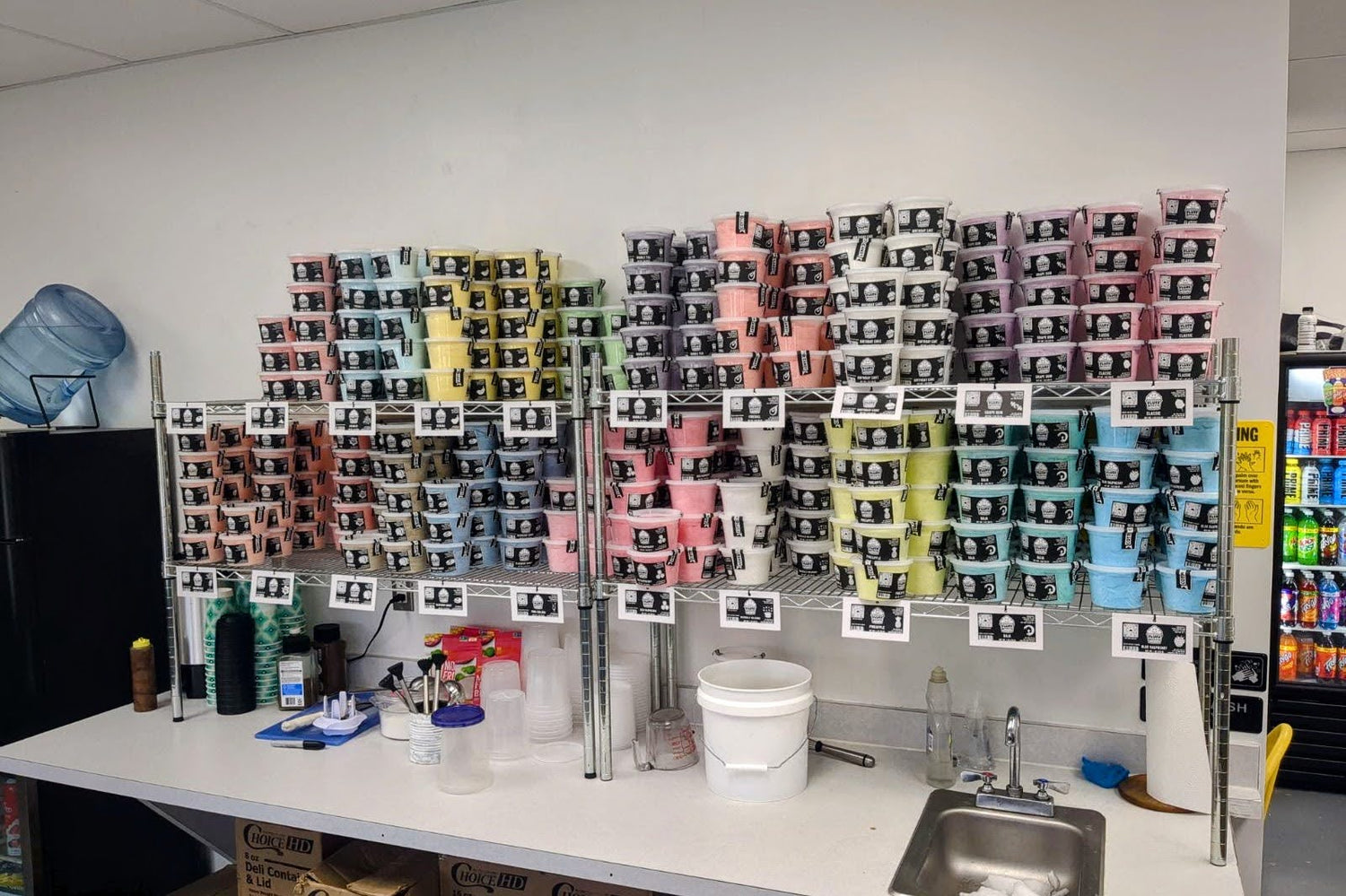 Quality Guaranteed
We value small businesses. As a small business ourselves, we know the struggle is real. Our aim is to make it simple and painless for you as our business customer. We offer same day consulting regarding our wholesale. Just use the form on our Contact page and we'll be happy to answer any questions you may have about ordering, as well as offer suggestions for choosing flavors and displaying our products. You may also email us directly at fluffbucketsofficial@gmail.com
We want you to be successful when selling our products to your customers. Our products have a great shelf life but we understand that sometimes things can go wrong during packaging or shipping. We're happy to replace any products that arrive damaged, shrink over time, or are not up to your standards. Send us an email and we'll make it right.
Our success is your success.
Easy Ordering
Are you a wholesale customer looking to reorder? There's no minimum on orders for repeat customers. Just simply reach out to us via email or using our contact form and we'll gladly send you a code to get that great wholesale pricing on your next order.